Our Office
In business since 1995, Yonce Real Estate and Appraisal Services has been serving Southwestern Virginia with enthusiasm and devotion. We are a full service real estate firm, specializing in sales including commercial, land and residential listings, as well as appraisals, rental, investment and real estate consultation. We are conveniently located on Main street in Hillsville, Virginia.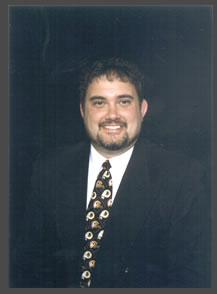 Greg Yonce
Title: Broker/Appraiser
Email: yoncerealestate@earthlink.net
Greg has lived in Hillsville for over 32 years. He is a 1983 graduate of Carroll County High School and a 1985 graduate of Wytheville Community College, after which he began his real estate career. Greg is the owner of Yonce Real Estate and Appraisal Services and has been listing and selling real estate for thirty years. He is a licensed residential real estate appraiser and has been appraising for twenty years. Greg is married to Vickie Russell, a life long resident of Carroll County. His parents are Don & Glenda Yonce and he has one brother, Wesley Yonce. Greg's in-laws are Ted & Mary Alice Russell of Fancy Gap.
Contact Us
879 S. Main Street • PO Box 729
Hillsville, Virginia 24343
Phone: (276) 728-0991 • Fax: (276) 730-0336
Mobile: (276)733-8713
Email: yoncerealestate@earthlink.net
Get More Info
If you'd like to be on our mailing/email list for future notifications, please use the form below. We promise we won't share your personal information.